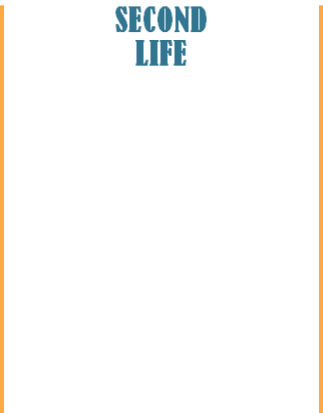 The Real Money Sci-Fi MMORPG
"You arrive on Calypso as a colonist. The rebuilding of the planet after the robot wars is at hand. Your role is to help create a solid foundation for the human civilization. You can explore the wilderness, hunt animals, mine for resources or fight robots. You can even battle other colonists in Player versus Player (PvP) combat.
You can also develop professions such as crafting, tailoring, beauty, piloting, event management, and many more. You can build communities, share special moments. Maybe even find love… Or you can put your entrepreneurial skills to the test and try to make a living through business, trade and investments.
As a new arrival on Planet Calypso, you will meet a helpful and friendly community in societies and forums (English, German, French, Spanish, Polish and Finnish).
The community also develops and runs tools that are useful in your life as a colonist, such as: The Entropedia with extensive information about every item, creature, skill, location, avatar or society, Entropia Life with useful tools for analyzing your activities, and Mindstar Media, a recently launched news portal for Entropia Universe."
>>> JOIN NOW
A strange place with awesome people
"Habbo Hotel is a virtual world where you can create your very own Habbo character and design your room the way you like. You'll meet new friends, chat, organize parties, look after virtual pets, create and play games and complete quests.
It's an online community for players 13 years or older where you create your very own Habbo character and design hotel rooms. You'll also meet new friends, chat, organize parties, look after virtual pets, create and play games and complete quests. Lots of activities in the hotel will earn you badges too.
Habbo is all about having fun with friends in a safe and exciting environment. Habbo is monitored 24 hours, 7 days a week by professional moderators. You can clearly identify them by the Habbo Staff symbol next to their name. If you need help from moderators you can contact them by clicking the "Help" button in the top right corner of the screen. Moderators can help you out by kicking, muting or even banning a misbehaving user from the hotel."
>>> JOIN HERE

Your World. Your Imagination
"The largest-ever 3D virtual world created entirely by its users. Second Life is a 3D world where everyone you see is a real person and every place you visit is built by people just like you. Enter a world with infinite possibilities and live a life without boundaries, guided only by your imagination.
Travel with friends to thousands of beautiful and exciting places — all created by the Second Life community. Millions of people have already joined Second Life. Chat for free using voice or text with folks from around the world who share your passions and interests. Dress up and design a new 3D you. There are thousands of designer items to explore in our Marketplace where the selection is as endless as your imagination.
Every day there are thousands of new experiences and events created by the Second Life community. Visit the Destination Guide to get a peek at some of the action. Discover your artistic talents and share them instantly with friends. Take beautiful snapshots, create machinima videos or build something from scratch inside Second Life."
>>> JOIN NOW
Chat. Experience. Explore.
"Users chat in Club Cooee with personally styled and animated avatars in 3D. Explore the virtual world of Club Cooee and participate in our variety of chat lounges, games and events. Let your creativity run wild and easily design and decorate your personal 3D chat room for you and your friends. Make new friends by chatting, checking out user profiles, exchanging media, and challenging others in our online games. Club Cooee is similar to IMVU, Star Doll and the SIMS all rolled into one great messenger that is compatible with your existing messenger services such as AIM, Yahoo, MSN, Google, and Facebook chat.
Get to know new people, become friends, chat, and have a great time together. Here at Club Cooee you can meet new and old friends from all over the world. Together, Club Cooee is even more fun!
The world of Club Cooee is a colourful and diverse one. Discover the exotic islands, experience unforgettable parties in the rocking club rooms, or take a romantic walk through our gardens with your loved one!"
>>> JOIN NOW






Express yourself in the world's largest 3D Chat and Dress-Up community!
IMVU is the world's leading 3D social network with over 130 million registrants and the world's largest user-generated catalog of virtual goods with over 16 million items. IMVU's users seek and create new connections, lives, and lifestyles in a completely user-generated world that combines custom avatars, chat, community, content creation, commerce, and anonymity.
Chat in 3D, hang out and have fun in thousands of animated 3D rooms. With tens of thousands of new people joining IMVU each day, you'll never run out of new people to meet.
Pick your look and shop IMVU's catalog of more than 6 million items. Browse for the latest clothes, shoes, hairstyles, accessories, and more. Try on anything you want for free. It's fun and easy.
Create the experience you've always wanted. Pick your scene, furniture and accessories and then use them to decorate your own 3D space. Invite other members to visit your room. Host your own party!
Share your creativity! Create your own 2D and 3D designs, and sell them right in IMVU's catalog. You can make fashion, furniture, rooms and more. Become a star designer and post your creations in the IMVU catalog.
>>> JOIN NOW
A Virtual World is one of the most enjoyable places you can visit online. Like anywhere else online you should follow the rules, be cautious, be courteous and don't hesitate to contact the World's support or moderators if need be. Virtual Worlds are meant to be fun spaces so don't take things too seriously and remember that there are many different worlds and they are huge so you don't have to limit yourself to one area. Enjoy!